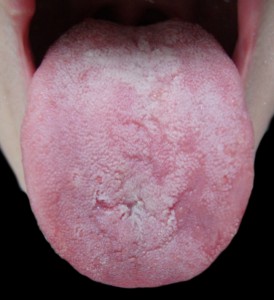 Beefy tongue is a condition where the tongue enlarges and "feels too big for your mouth".  It can be associated with hypothyroidism i.e. a condition where the thyroid doesn't produce enough thyroxin.  There are several deficiencies that can be related to this condition including too little B-12, Iodine or even Iron.
The major distinguishing feature of a beefy tongue is simply the enlarged feeling… any individual may also exhibit other characteristics as well that might fall better under the category of "Geographic Tongue" such as a white coating, bald patches, cracks or "fissures", and scalloped edges.
Each of these symptoms is generally characteristic of different deficiencies and so if an individual has several different deficiencies he or she may exhibit a variety of different tongue symptoms as well.
The tongue to the above left is slightly enlarged and has several other symptoms as well, including cracks, white coating and at least one bald patch in the lower right corner. Even children aren't immune to beefy tongue. The picture below right shows a toddler with the typical Geographic Tongue "rings" but also exhibits the large "beefyness" as it appears a bit too wide for the mouth.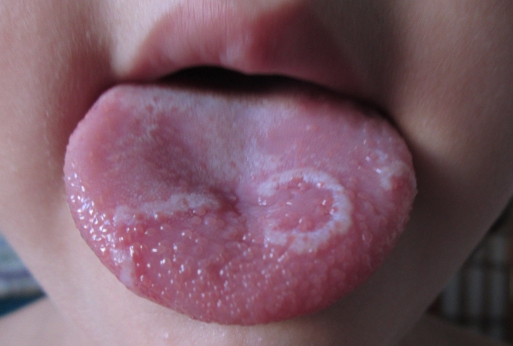 Each of these tongue conditions is covered in a separate chapter in my book "Treating and Beating Geographic Tongue and Other Tongue Problems". Although the primary focus is Geographic Tongue there are a variety of "cross-over" problems that plague tongue sufferers and the chapter on Beefy tongue should help anyone with that problem.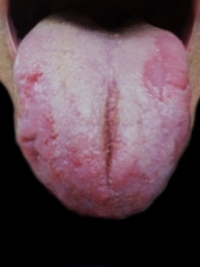 Another book I recommend for those suffering from Beefy tongue is Iodine: Why You Need It, Why You Can't Live Without It by Dr. David Brownstein.
Hashimoto's Disease
Hashimoto's Disease has also been associated with thyroid problems and also with beefy tongue. In this case the tongue exhibits fissures, beefyness, geographic tongue and scallops and the owner is known to have Hashimoto's Disease.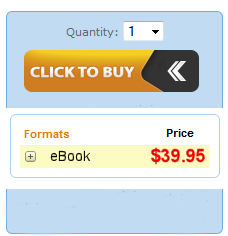 Beefy tongue and other tongue problems are covered in more detail in my book  "Treating and Beating Geographic Tongue and Other Tongue Problems "
For more information See: