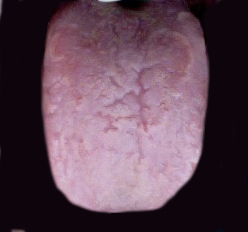 Nope!  At least that is what the Doctors say!
Ask any doctor… and he will tell you that there is no cure for Geographic Tongue.
Then he will hasten to add that it is "Benign"… meaning it won't kill you.
But that's little consolation if it's your tongue that is an ugly mass of bald patches, white rings, cracks or whatever. In the next few minutes, I'm going to "give it to you straight" "pull no punches" because you deserve to know the truth and you may not get it anywhere else.
Just because Doctors say Geographic Tongue is incurable doesn't mean there's no hope.
Let me explain. When a doctor tells you it is "incurable" all he means is that he doesn't have a "magic bullet" for it.
After all not long ago infections were "incurable"…
but then along came penicillin and everything changed.
What your doctor doesn't know is that…
Geographic Tongue is Different